Adventures In SoCal: "The Social Society"
Group Description
Are you looking to explore our wonderful playground we call SOUTHERN CALIFORNIA?
Well, what are you waiting for?!?!?!
This social†club consists of fun, great, and active members getting together for some good, clean, and healthy fun. Our social events will accommodate groups of 8 to 20 people in an effort to keep the†size of the crowd†more intimate and friendly. Sorry, but if you're looking for events that feature crowds of hundreds of people, then, move along.
We are open to anyone who wants to meet wonderful people in welcoming environments & currently average 2 to 3 events per week! That's right, 2 to 3 events per week!!!
HAVING FUN IS THE MAIN THEME†OF THIS GROUP AND EVERYONE IS WELCOME TO JOIN US!
We†currently have†events scheduled that revolve around: restaurant dining, nightlife/dancing, movie screenings, wine tastings,†holiday-theme events, happy hours, outdoor adventures (hiking, biking, and the like), beach get-togethers, amusement parks, sporting events, concerts, film festivals, museum tours, home games (poker, boardgames, etc), comedy shows, picnics, bar-b-q's, and many other events.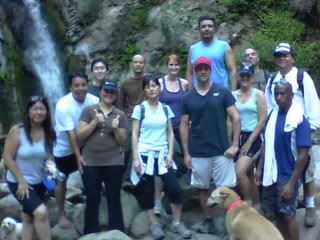 So, join our social†club and sign up for the upcoming events†which will put you†on your way to a good time.
Just remember this equation: SIGN UP + SHOW UP = GUARANTEED FUN!!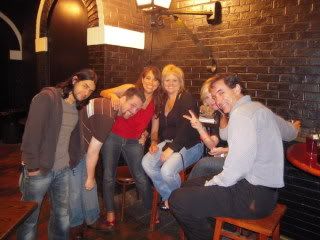 Join us and†check out our†"Calendar of†Events"†to take a look that our frequency and variety of events are†second to none! We are one of the most active groups in the State of California!!
SEE FOR YOURSELF THAT WE ARE A SUPER ACTIVE & FUN GROUP!!!
We do implement an annual membership fee of $6 for women/$11 for men. This membership fee helps in paying for logistical expenses that comes with running a social group including but not limited to venue reservation expenses, party supplies for certain private group events, and doing/hosting many, many events. Once again, the membership fee covers you for 1 full year.
WE DON'T†ALLOW "SPAMMERS" OR†"FALSE PROFILES". Because of "spammers" and "false profiles" that are hugely†rampant on Meetup, the Organizer will need to approve new members. Simply click on "Join us!"†and the Organizer will respond in timely fashion.
We hope to see you at an upcoming event real soon. CHEERS!!!